What an amazing day working together with Honolulu Habitat for Humanity! Fifty Coldwell Banker Pacific Properties independent agents volunteered with Habitat on May 30 to build five sheds for low-income families of Kumuhau, a subdivision in Waimanalo. In addition, through its charity group CB Foundation, Coldwell Banker Pacific Properties donated $4,000 to the non-profit organization.
"Coldwell Banker Pacific Properties agents are always looking for ways to give back to the community," said Mike James, president of Coldwell Banker Pacific Properties. "Partnering with a non-profit organization such as Honolulu Habitat for Humanity is the perfect choice for us given that our core business is to help people find new homes."
The sheds are meant to accompany the five houses that were completed in December 2014 as part of Honolulu Habitat for Humanity's Kumuhau Project. The houses were built to assist five low-income families, who otherwise would not be able to realize their dream of owning a home in Hawaii. The sheds are approximately 96-square-foot in size and made of wood with roof shingles and concrete block posts. Once completed, the sheds will be given to the five families for their use.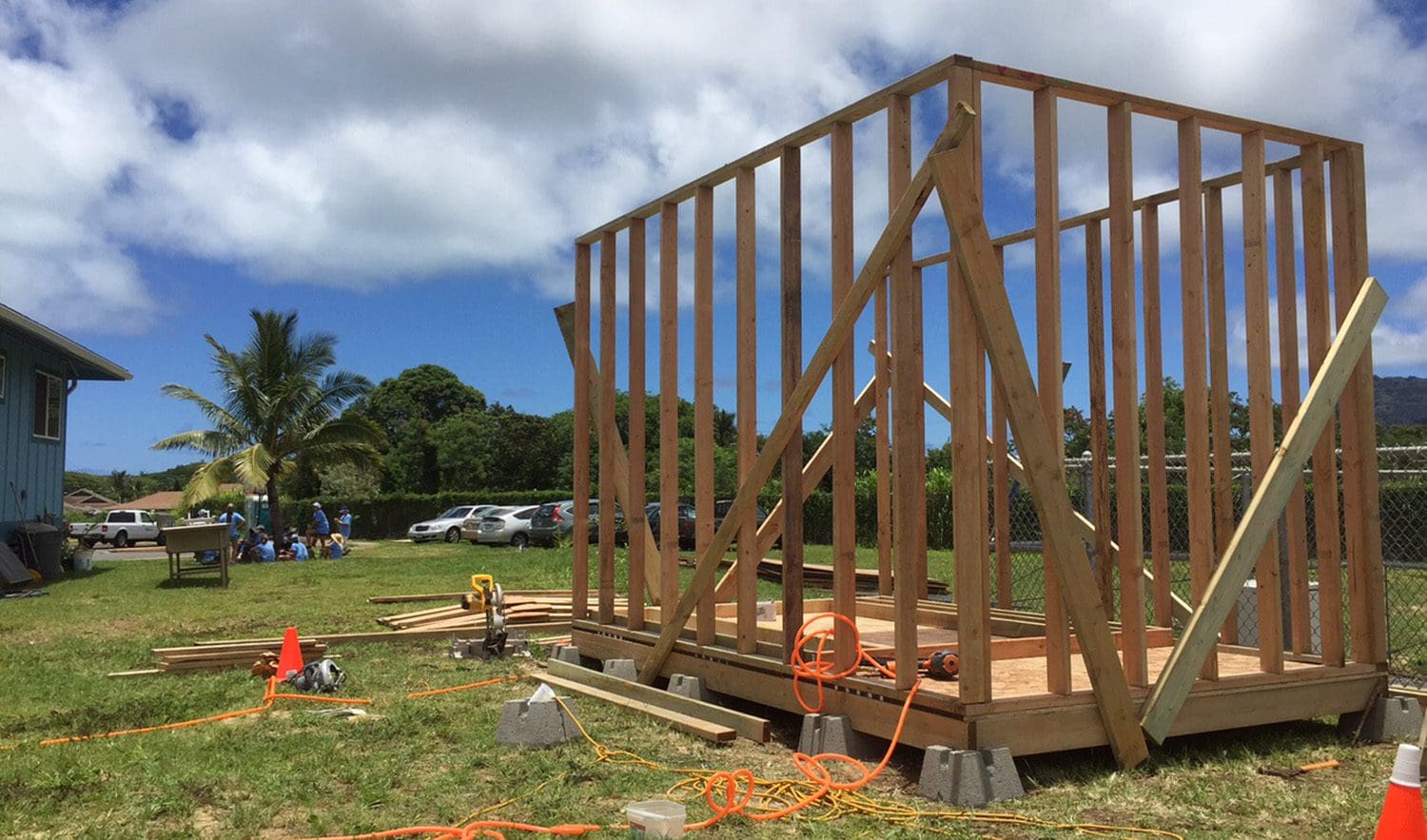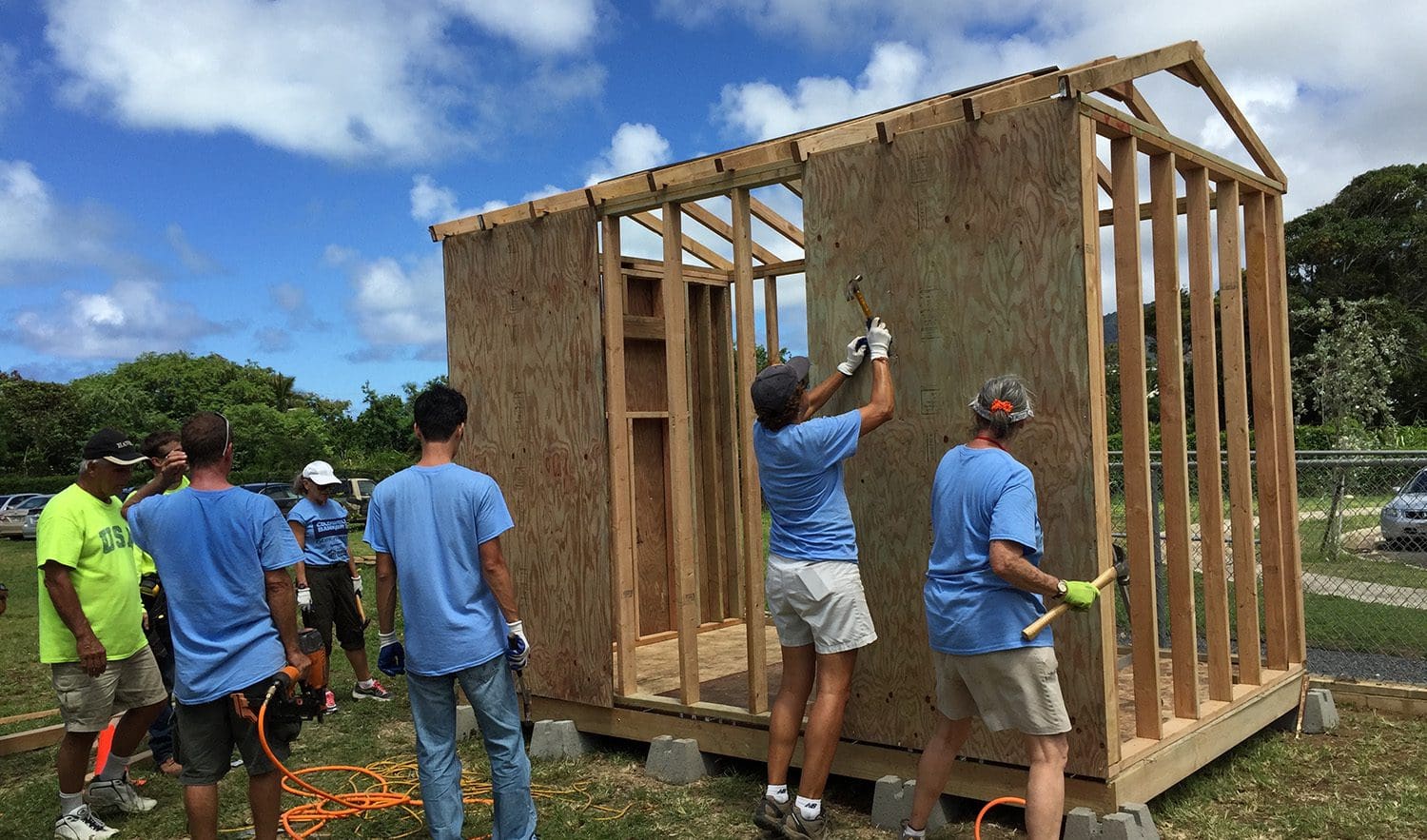 "The building of the sheds completes the work Honolulu Habitat has done with the Kumuhau families. The five families impacted have realized the dream of homeownership. This dream would not have been possible without support of companies like Coldwell Banker Pacific Properties and the commitment of their agents. Honolulu Habitat sustains from partnerships with the community and our neighbors. This partnership with Coldwell Banker Pacific Properties is a shining example of how we are able fulfil our mission," said Jim Murphy, executive director of Honolulu Habitat for Humanity.
Coldwell Banker Pacific Properties' CB Foundation was founded in 2012 to improve the quality of life in communities where the real estate company has a presence. The goal is to raise or donate funds and awareness to local causes. The charities supported by CB Foundation on an annual basis are Aloha United Way, Lanakila Meals on Wheels, and Parents And Children Together (PACT) Keiki Day. This is the first year that CB Foundation has supported Honolulu Habitat for Humanity. Agents and employees donate their time, resources and money through various fundraising activities throughout the year. The Foundation is led by a Board of Directors which consists of both agents and employees to determine the best uses of volunteers' time and commitments.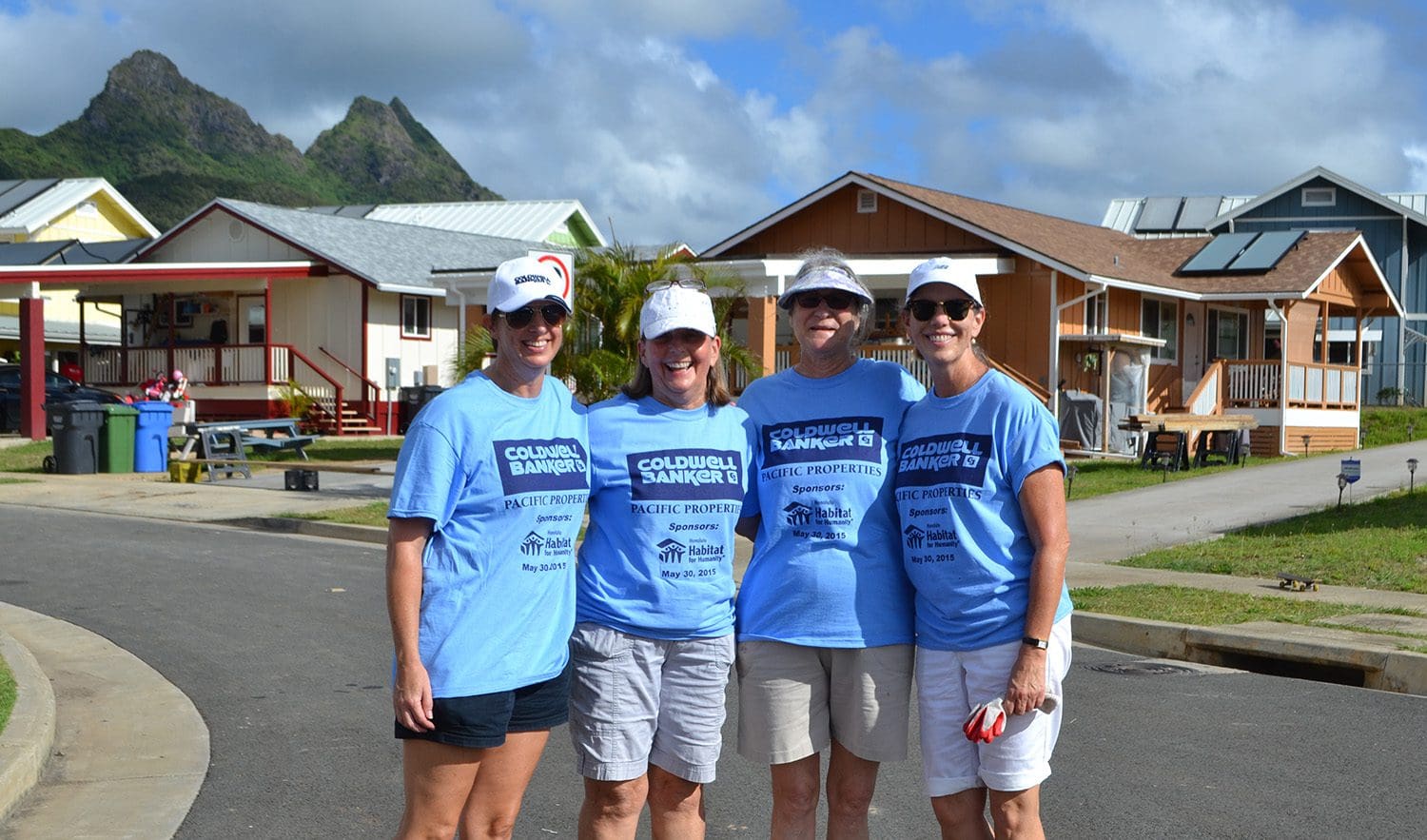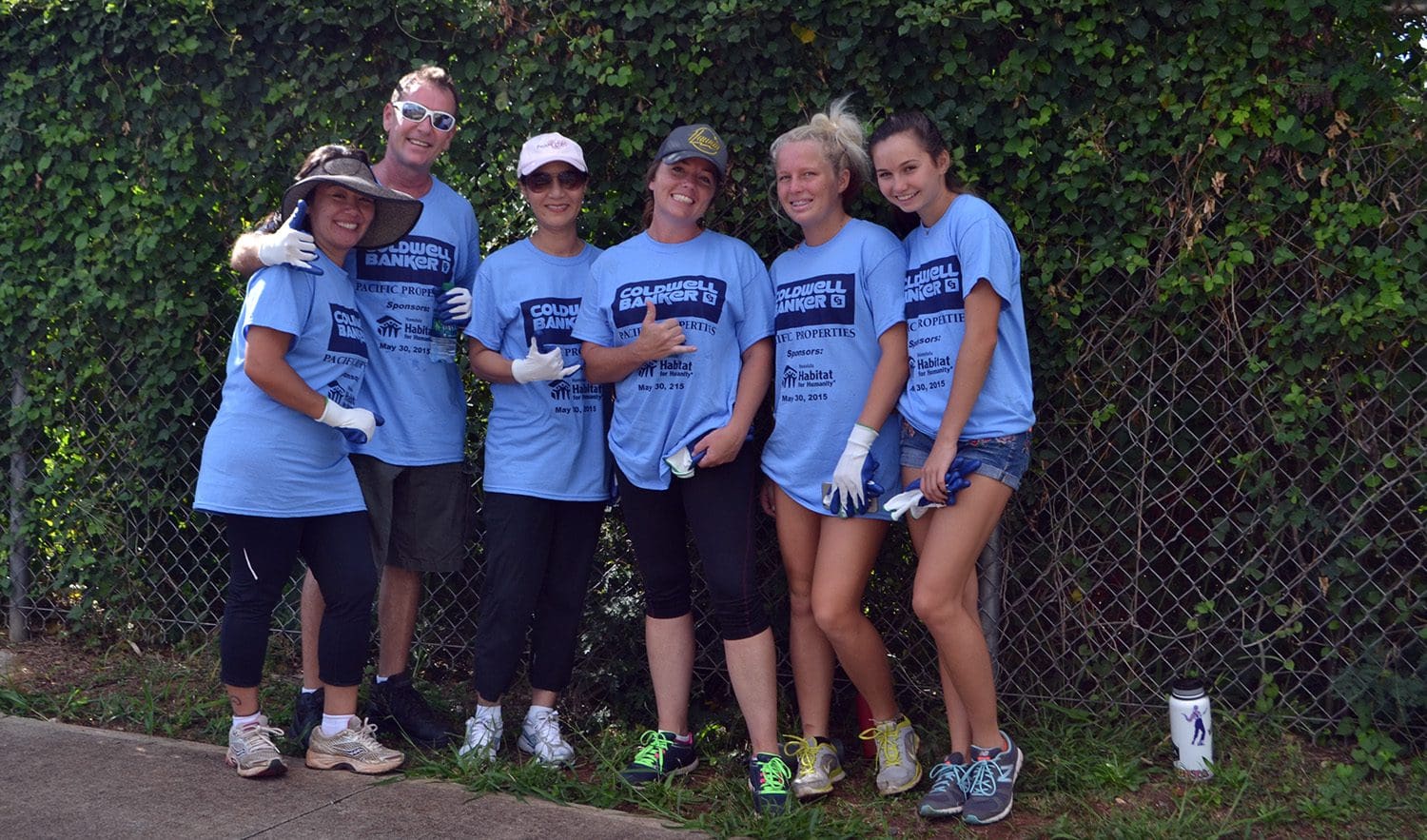 "Today's event has been a rewarding experience for the agents," said Fannie Cline, senior vice president and broker in charge of Coldwell Banker Pacific Properties' Windward office. "We have a great group of agents who are very passionate about giving back to their community whether it's through volunteer work or monetary donations. We are extremely happy to partner with Honolulu Habitat for Humanity to build the sheds to complete its Kumuhau Project."
KITV came out to cover the volunteer event. Check out the clip from KITV here.
For more photos from the event, click here.