For lovers of Tudor style homes, this charming historic neighborhood of gingerbread homes, cobblestone driveways, steeply pitched roofs with overlapping gables, and rows of diamond-paneled casement windows is as good as it gets. But the location, at the base of Diamond Head on Kalakaua Avenue adjacent to the exclusive oceanfront condominiums of the Gold Coast, might surprise you.
Built in 1932 and inspired by the gothic architecture of 16th century England, this enchanting gingerbread cottage has been compared to those built in San Francisco during the same era. It is in excellent condition and has been meticulously maintained. The opportunity to own a historic home on this premier stretch of oceanfront is a rare find.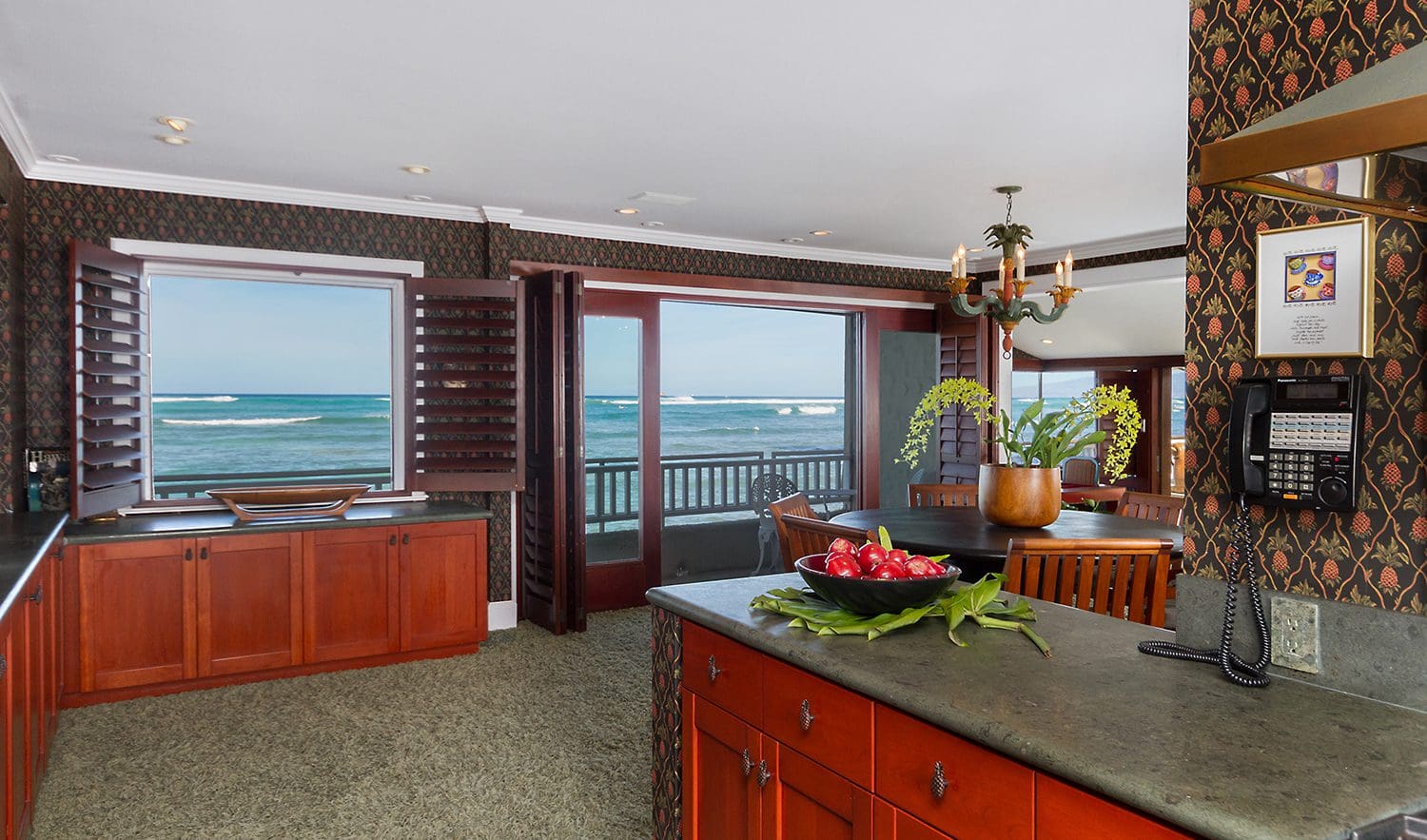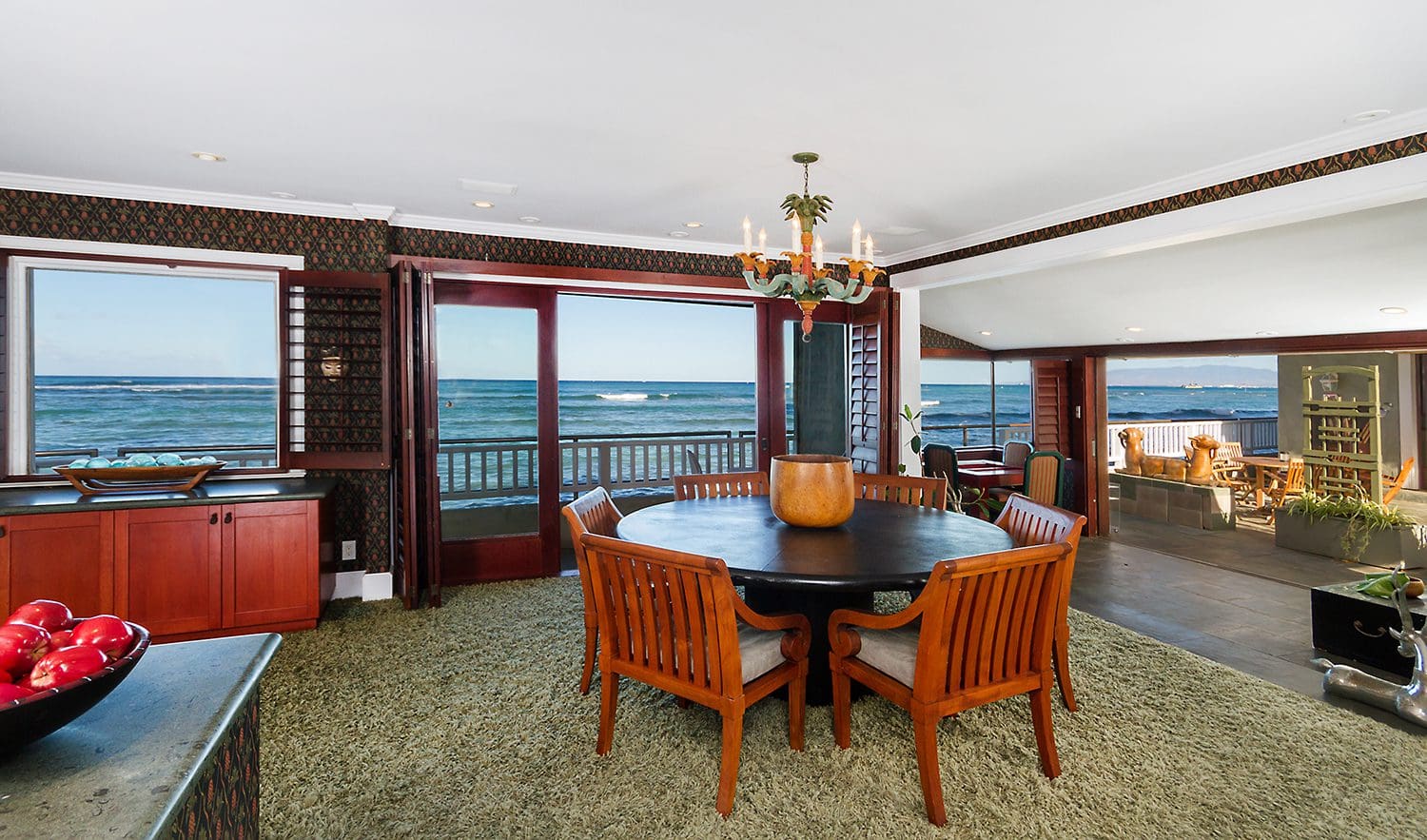 The home was completely renovated and refurbished by Kerr Michaels, a well-respected Honolulu design and construction firm, in 2003. While it is located on the upscale Gold Coast, the single-family home is deceptively more private than the neighboring condos. Situated alongside similar historic homes, this charming neighborhood is as lovely as it is sought after.
The home's original architect was Earl Williams. And though renovated in 2003, the front door remains original, as is the steep gable roof with its flared eaves — all complying the home's historic guidelines. In fact, all of the Renaissance detailing has been preserved on the exterior of the home.
"The character of the house remains true," says Elizabeth Perry, Realtor Associate and co-listor at Coldwell Banker Pacific Properties. "In 2003, the owner did a lot of modernization and the interior is more upscale. On the lower level, rooms were opened up for a more island style feel. On the second level, two bedrooms were made into one giant master suite."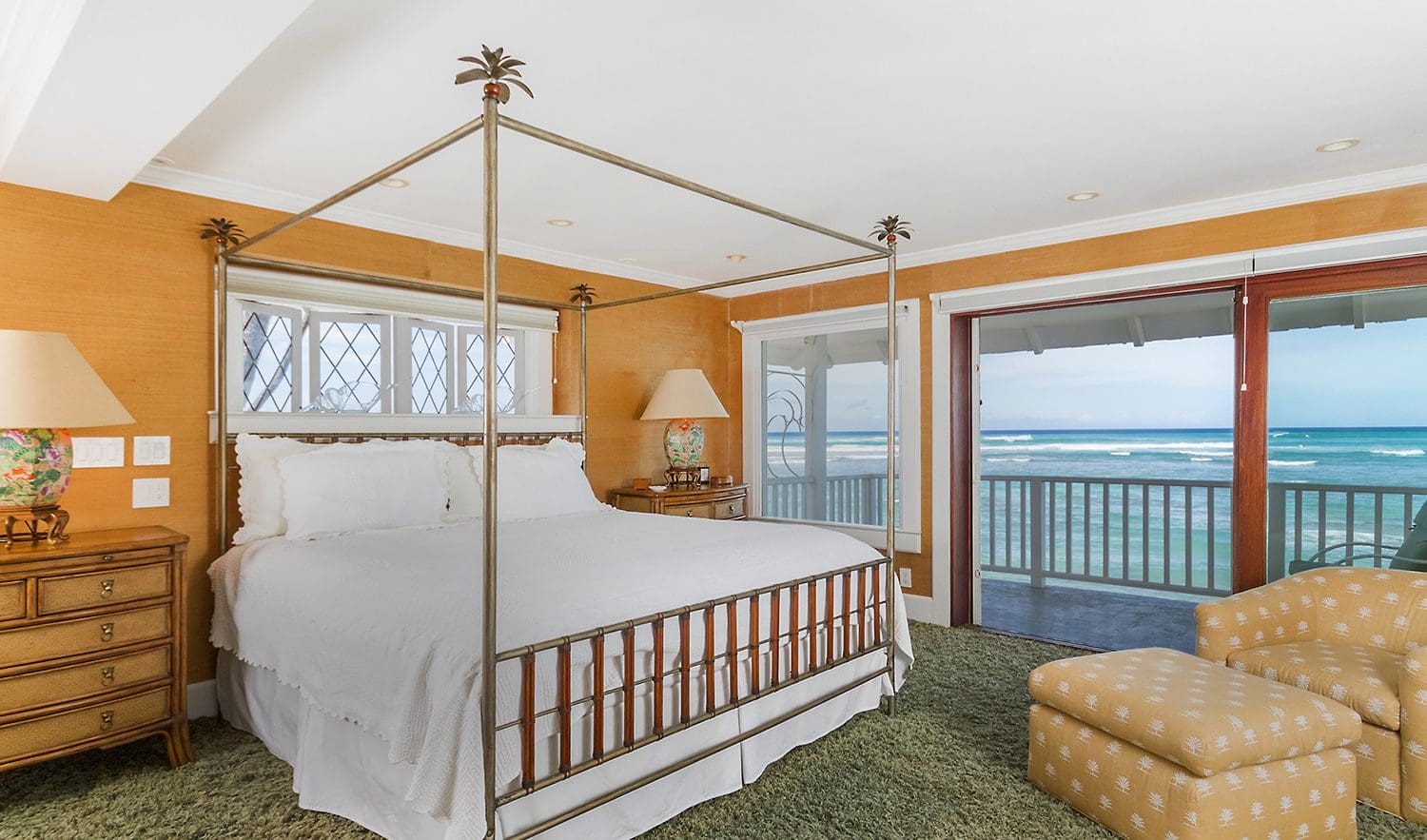 Each bedroom has a true Hansel-and-Gretel feel with groupings of period-style casement windows inset with diamond panels, giving the spaces a real fairytale feeling.
This home, along with the five others located in the same courtyard, is on both the Hawaii State Register of Historic Places and the National Register of Historic Places for historical significance, citing its architectural style and being at least 50 years old. Homes in this courtyard are across the street from where Charles William Dickey, well-known local architect, built his home. James Campbell's home was also nearby, as is La Pietra, the mansion Walter Dillingham built. The neighborhood is rich with history and character.
"There are only eight single-family lots on this stretch of land on Kalakaua Avenue — the rest are condos," says Suzy Hemmings, Realtor Associate and co-listor with Coldwell Banker Pacific Properties. "So it is very rare to get a direct oceanfront single-family home in this area. This home is on direct oceanfront, with amazing views to Waikiki and the Waianae coastline. The last time it sold was 1982."
"It's a very special neighborhood," adds Perry. "Everyone really looks out for each other and takes care of each other. To me, it looks like a little street in England."
Yes, a little street in England. But with an island twist, of course.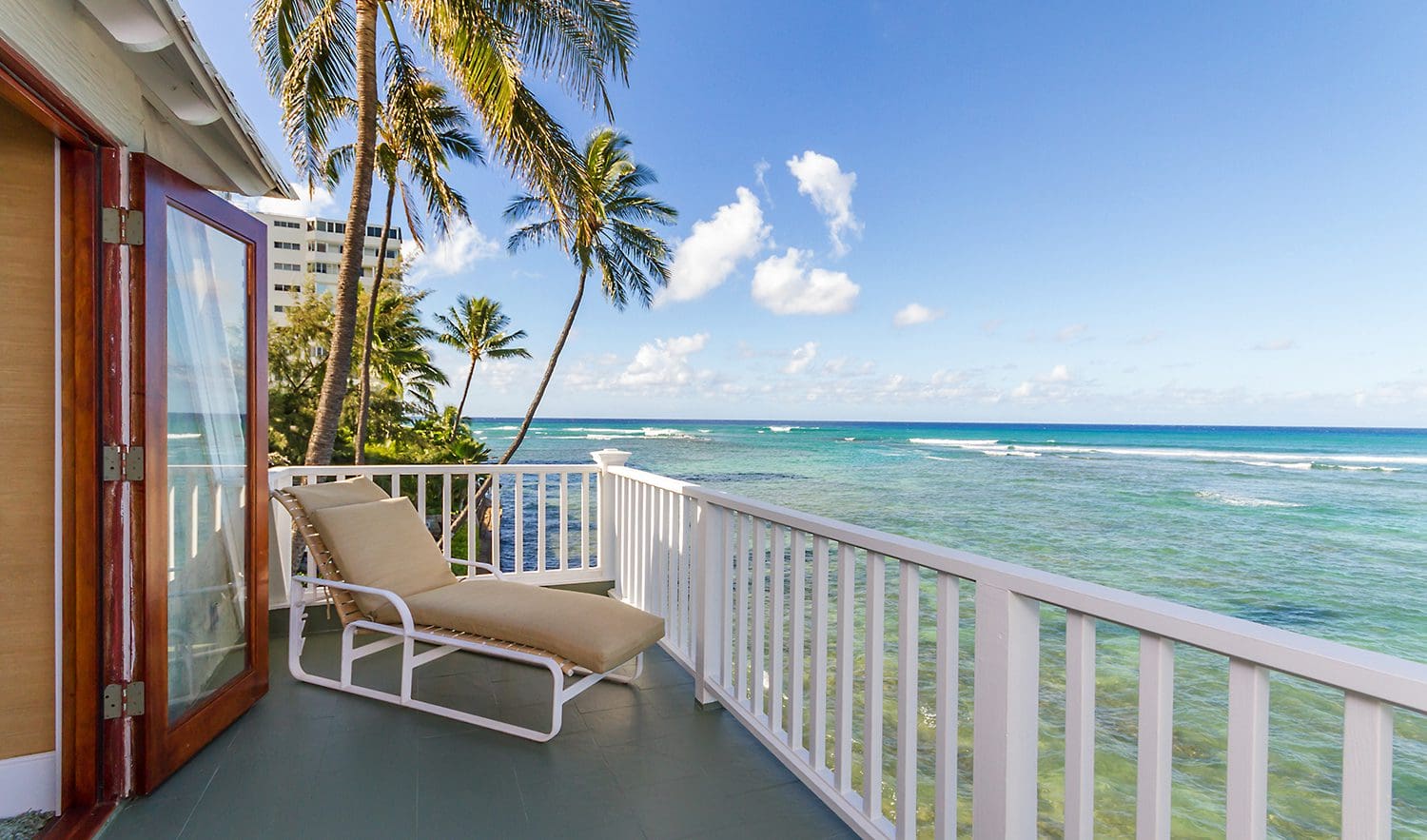 3033 Kalakaua Avenue #B is offered at $4,690,000 Fee Simple. For a private tour, call Elizabeth Perry, RA at (808) 384-7623, or Suzy Hemmings, RA at (808) 342-0077 at Coldwell Banker Pacific Properties. This beautiful home is also featured as the cover property on the June/July edition of the Coldwell Banker Pacific Properties Previews Portfolio.