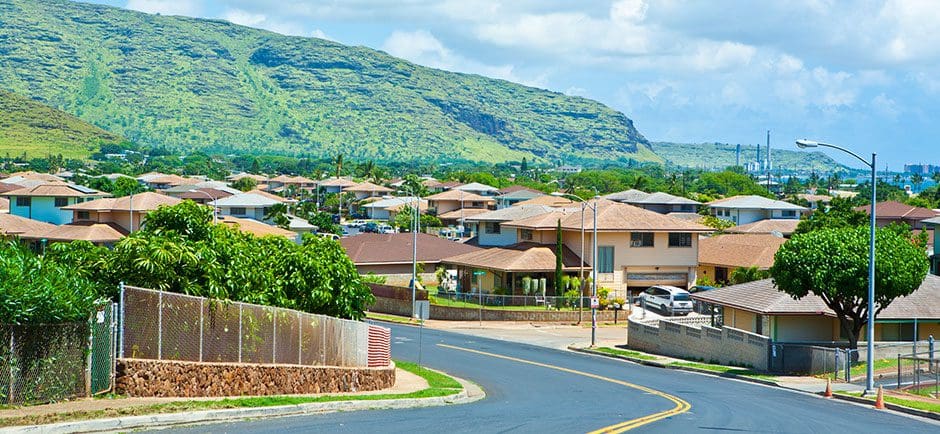 Welcome to the Waianae (Leeward) Coast
The Leeward Coast (or Waianae) offers some of Oahu's most breathtaking scenery. Surrounded by the Pacific Ocean on one side, and the Waianae Mountains on the other, the Waianae Coast offers the welcoming spirit and sense of ohana sought by those who venture west on Farrington Highway past Ko Olina in Kapolei. While Waianae may lack bling, it more than makes up for it in natural beauty as it is known to be home to some of the state's most beautiful beaches like Mahaka and Maili Beaches, great surfing, fishing, and spectacular sunsets. Year-round activities include surfing, snorkeling and scuba diving. You can find residents of the Waianae Coast enjoying family picnics and gatherings on the beach on a weekly basis. Several surf competitions are held each year including the Rell Sunn Menehune Surfing Championship.
Office Locations in the Community
The US Army maintains a recreational center here; renamed the Pililaau Army Recreational Center, in honor of Herbert Kailli Pililaau.

The Leeward Coast is home to geography that is quite different than anything else you will see in all of Oahu, such as Makua.
Living in the Waianae (Leeward) Coast Area
Held every Thanksgiving, the competition showcases the talents of young surfers. Another long-standing contest is Buffalo Keaulana's Big Board which is held in February and features trick surfing, tandem surfing, canoe surfing and unconventional contests such as the 250 pound and over bully boarding. There is also an abundance of leisure activities on the Waianae Coast including golf at Makaha Resort Golf Club or the Makaha Valley Country Club, hiking Kuaokala Trail or Mokuleia Firebreak Road, camping, and hunting for wild boar and goats in public hunting areas.
Waianae (Leeward) Coast Related Stories