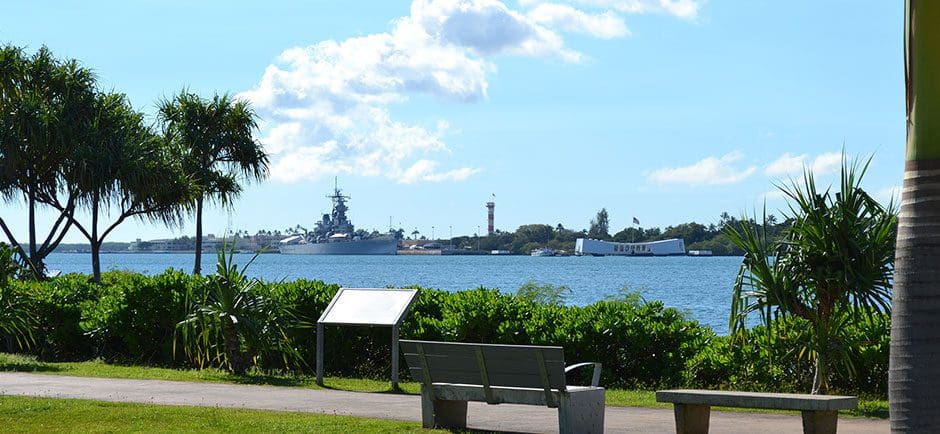 Welcome to Pearl City (Aiea/Salt Lake)
Located approximately 10 miles west of Downtown Honolulu, Pearl City is one of Oahu's most populated neighborhoods and is home to the Honolulu International Airport and Aloha Stadium. Almost every year this community welcomes the Pro Bowl to Aloha Stadium, which serves as the signature event to kick off the week leading up to the Super Bowl. Hawaii's most famous visitor attraction, Pearl Harbor, the site where World War II began for the United States on December 7, 1941, is located just across the road from Aloha Stadium. No visit to Oahu is complete without making a stop to the Pearl Harbor Historic Sites which is made up of the USS Arizona Memorial, Battleship Missouri Memorial, USS Bowfin Submarine Museum & Park, and the Pacific Aviation Museum.
Office Locations in the Community
Staying in Pearl City, residents and visitors enjoy many parks including the Pearl Harbor National Wildlife Refuge, Pacheco Playground, and Pearl City Kai Playground.

Homes in Pearl City typically have 6 rooms.
Living in the Pearl City (Aiea/Salt Lake) Area
A few miles down the road is Pearlridge Center, the state's largest enclosed shopping center. Pearlridge Center is comprised of Pearlridge Uptown and Pearlridge Dowtown, which is made up of more than 170 stores, restaurants and services including a miniature golf course and 16 theaters. Between the two separate shopping centers is Sumida Farm, the largest supplier of watercress in the state of Hawaii. Pearlridge Center also boasts the island's only monorail on which shoppers can enjoy a scenic ride with views of Pearl Harbor Historic Sites. Salt Lake is home to Oahu's only ice skating rink and the Salt Lake District Park has one of the few 50-meters long Olympic sized swimming pool on the island. Given its central location on Oahu, the neighborhood of Pearl City is also close to several military bases, including Pearl Harbor, Fort Shafter and Hickam Air Force.