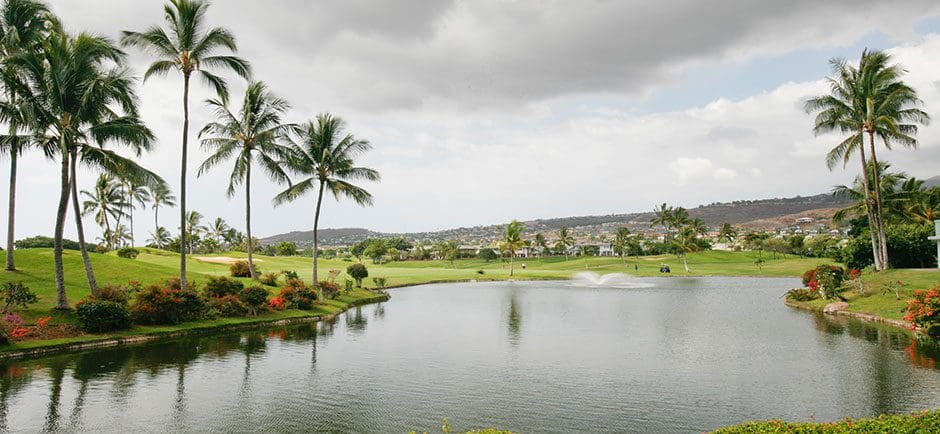 Kapolei, nicknamed Oahu's Second City, is one of the island's fastest-growing communities. The City of Kapolei broke ground in 1990 and in just a little over two decades has seen tremendous increases in both residential and commercial properties as well as employment opportunities. At the heart of the city is the impressive three-story Kapolei Hale building. The architecture of the building reflects Honolulu's heritage in the same vernacular approach as the Alexander & Baldwin and C. Brewer buildings of downtown Honolulu. For residents, Kapolei Hale offers the convenience of a satellite city hall, DMV office, one-stop permit office, water and property tax payments, and much more. A big boost to Kapolei's continuing emergence as the Second City is the opening of the Federal Bureau of Investigation's new office building, making it the first federal agency to be headquartered in Kapolei. Kapolei also is home to The University of Hawaii – West Oahu which offers four-year bachelor's degrees in liberal arts, professional studies, and applied sciences.
Office Locations in the Community
The Kapolei area is one of the fastest growing areas in Oahu, with an estimated 67,000 new jobs to be added in the region over the next 20 years.

The Kapolei area ranks highest in both homeownership and average residential income than any other part of Oahu.

Paradise Cove is located at Ko'olina, which contains a large saltwater pool. Situated at the shore's edge, it has a pristine sandy beach in front of it. The pool is separated from the ocean by natural walls of reef over which the waves flow to fill the pools.
Living in the Kapolei Area
Nearby is Kroc Center Hawaii, the largest community center of its kind in Hawaii offering a performing arts venue, health and wellness center, an athletic center with a gymnasium and an aquatic center featuring a competition pool and recreation pool with giant water slides. Entertainment, shopping and award-winning dining can be found at Kapolei Shopping Center, Kapolei Marketplace and Kapolei Commons. For those with a need for speed, a visit to the Podium Raceway will offer a real deal racetrack experience. Here you will find high performance European karts going from 0 to 45 in three seconds flat around a challenging quarter-mile track with four hairpin turns, daring twists and two smooth straight-aways. Kapolei also offers one of the best places to enjoy the water and sunsets. Just a few miles west of the heart of Kapolei is Ko Olina, home to world-class hotels such as JW Marriott Ihilani Resort & Spa and Disney's Aulani Resort & Spa, and timeshares including Marriott's Ko Olina Beach Club, all of which surround four man-made lagoons.