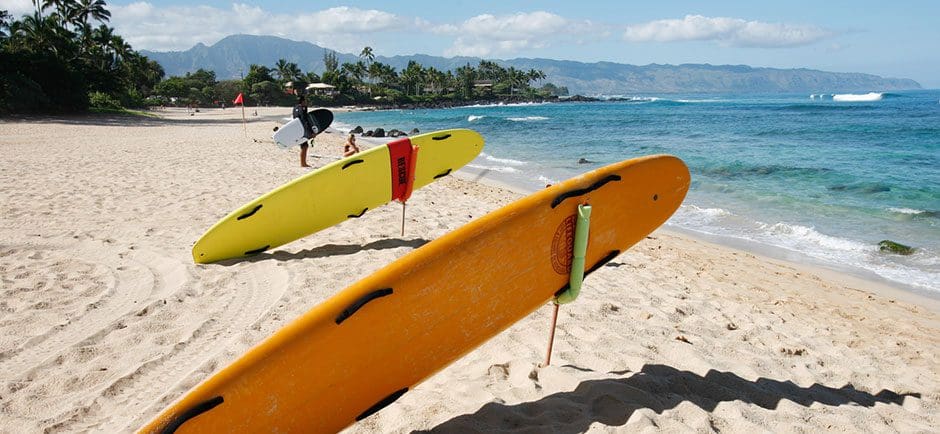 Just an hour from Waikiki and Honolulu is Oahu's famous North Shore. Renowned for its spectacular views, laidback beach vibe, unassuming lifestyle and of course – surfing. The North Shore is home to the best surf spots in the world including Banzai Pipeline and Sunset Beach which feature 30 foot swells in the winter months. Surfing isn't the only activity on The North Shore, you will also find activities including snorkeling, paddle boarding, horseback riding, golfing and even sky diving. Dotted along the beautiful shoreline you'll find charming quiet towns where time and your troubles no longer matter. Among the most famous is the Historic Hale'iwa Town which is the center of surf culture and the hub of the arts community on Oahu.
Office Locations in the Community
Surf enthusiasts will say that if there ever exists a perfect wave, you'll find it on Oahu's North Shore.

The beaches of North Shore stretch on for more than 7 miles, and hosts some of the world's premier surfing competitions during peak winter months.
Living in the North Shore Area
The North Shore is also home to beautiful Waimea Bay which features a 30 foot high rock in the bay to jump off (at your own risk) and for those less adventurous there are large stretches of beach for relaxing and enjoying the cool ocean breeze. Just behind the Bay is Waimea Valley where traditional Hawaiian culture comes alive at this historical site and botanical garden. Father up the North Shore is Turtle Bay Resort which features a championship golf course. The North Shore is also where you'll see some of the most famous Hawaiian residents – the Honu or Hawaiian Sea Turtles. These federally protected species can be seen swimming along the reefs. The North Shore is truly a rustic escape from today's worries.