Ward Village launched it's monthly Courtyard Brunch at the Ward Village Information Center Courtyard on April 12. The monthly event features farm to table ingredients paired with local chefs and farmers, as well as live entertainment. In addition to the brunch and cocktail options there are market stands where you can purchase fresh produce, meat and cheese from local farms.
The first installment was themed "Celebrating Women in Food" and showcased local chefs and some of Hawaii's best high-end dining, such as MW Restaurant, Morimoto Waikiki and The Pig and the Lady.  The brunch featured small plates from each of the restaurants, as well as samples from the local farms.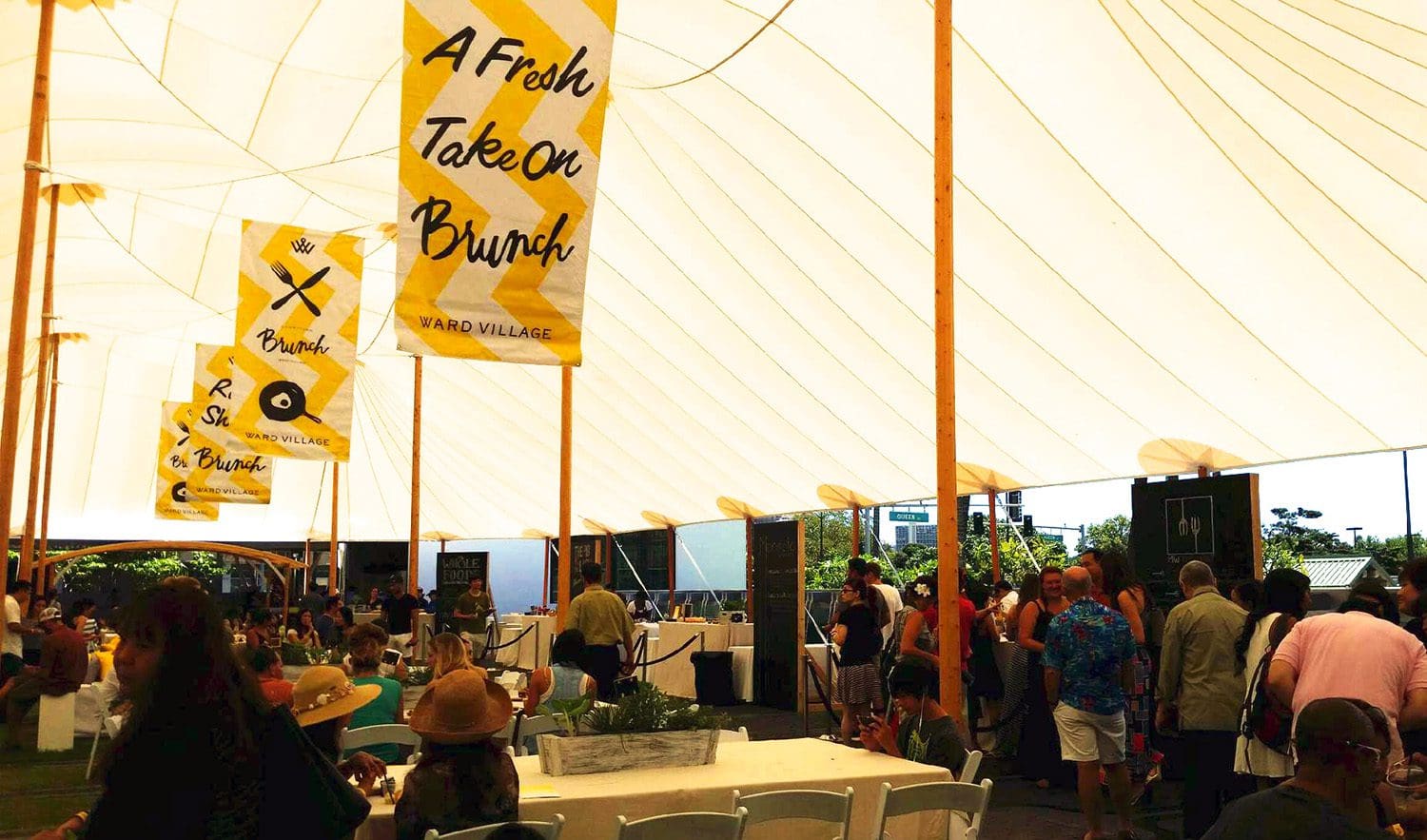 Eager to check out this new event, my friends and I enjoyed the Steak and Potatoes, Reuben, and SPAM dishes from MW Restaurant. We ended the day with desserts from Morimoto Waikiki, who offered tofu cheesecakes, one a refreshing passion fruit, the other a decadent chocolate. The portions were small, but the flavor was huge. It was a perfect day for this event, bright and sunny, with some nice trade winds to cool you down.
The May installment occurred on Sunday, May 17, and showcased the theme, "Green" where vendors featured anything from green ingredients to sustainable farming. Participating restaurants for May were Morimoto, The Pig and the Lady, Whole Foods, EAT Honolulu, and Poke Stop. Music provided by DJ Anit.
The June date and theme has not been announced yet, but should be posted soon. For more information about upcoming events at Ward Village be sure to check out: wardvillageshops.com/events.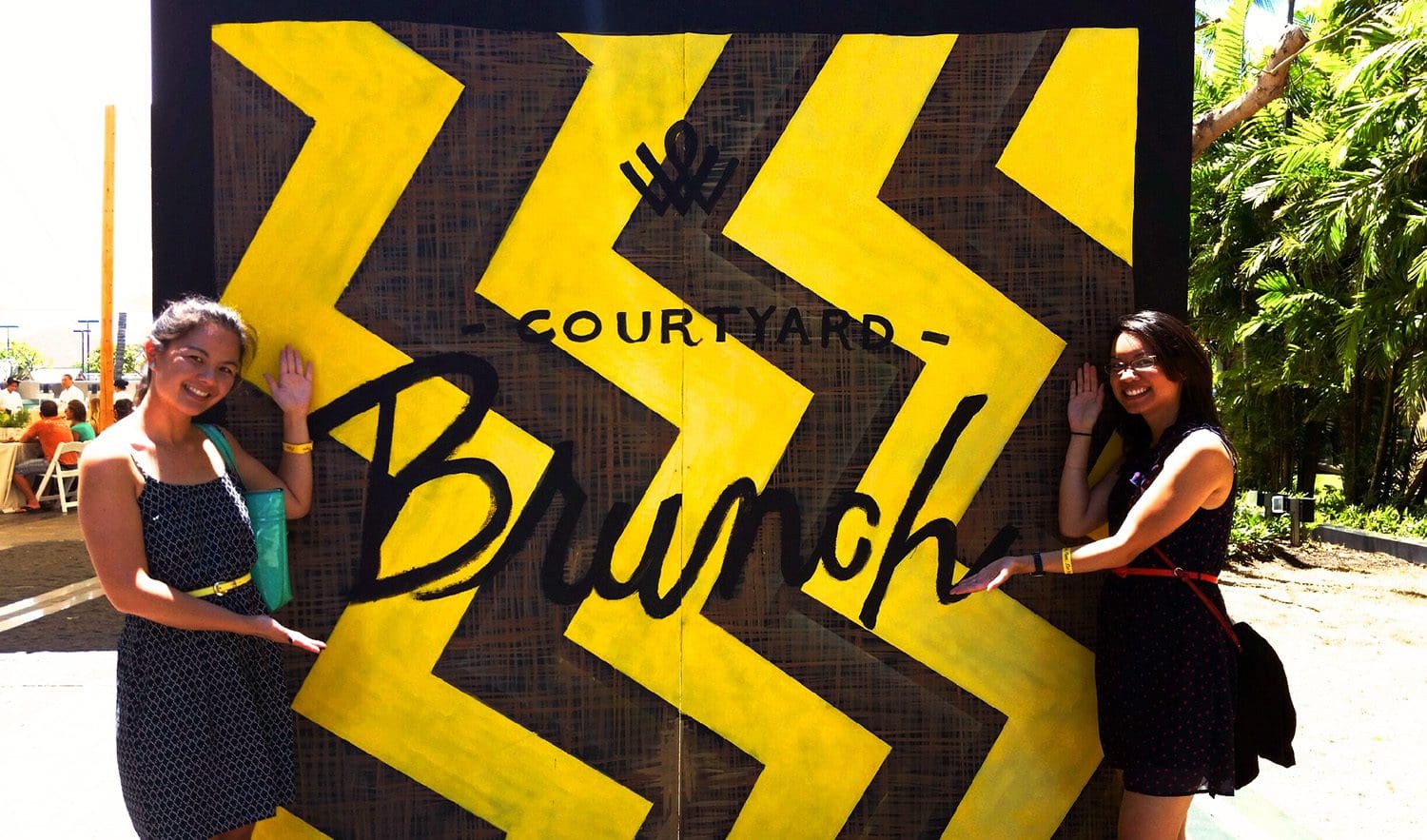 Courtyard Brunch will take place monthly from 10 am to 1 pm at the Ward Village Information Center Courtyard (former IBM Building). Tickets are $25 per person and include access to brunch eateries and contemporary breakfast cocktails. All proceeds go to local non-profit organizations through the Ward Village Foundation.