Palm Springs is a desert hotspot made famous for its glory days as Hollywood's playground, sophisticated shopping, vibrant nightlife, and for its modern living and design aesthetic. Every February, almost 45,000 people flock to this desert oasis for Modernism Week, a tribute to mid-century modern design, architecture, art, fashion, and culture.
One such home that epitomizes Palm Spring's modernist style is Evening Star—Rancho Mirage's most captivating modernist estate to hit the market this year.
The jewel box estate, originally designed by Steve Chase of Holden & Johnson Architects in 1985 and re-envisioned by developer Richard Weintraub in 2010, spans across 2.5 acres of the prestigious gated Thunderbird Cove community. And, like its name suggests, the home rests under a blanket of black desert sky dotted with billions of far-off white stars at night.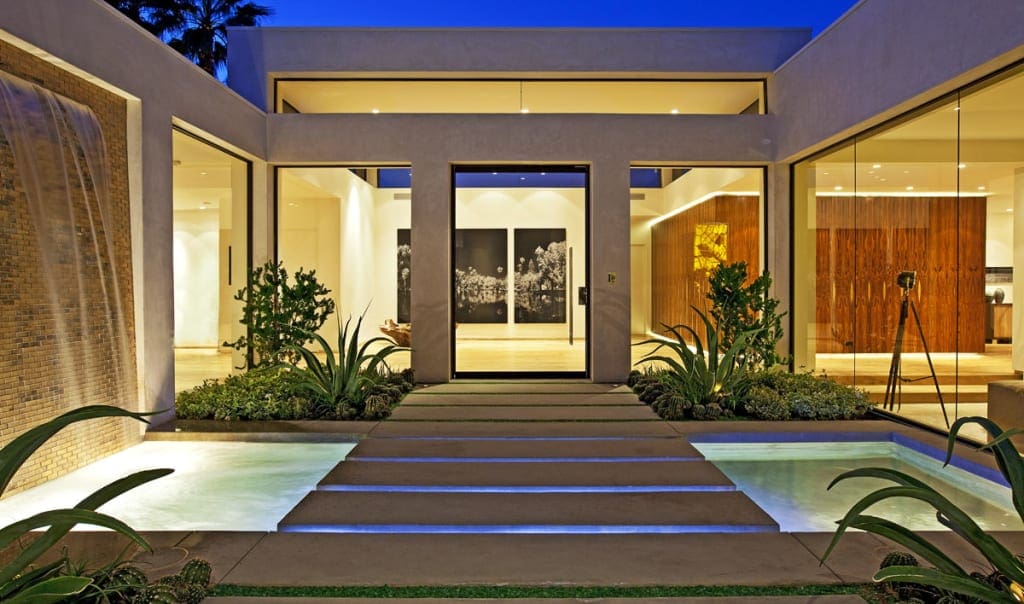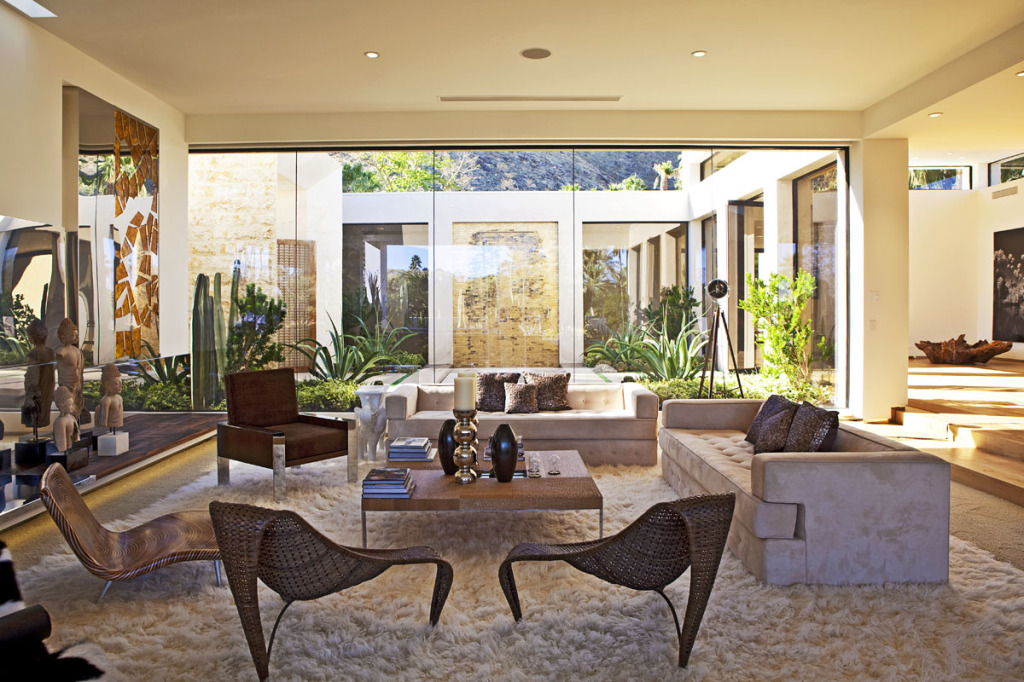 For more on this estate and other stories appearing in the February issue of Previews Inside Out, all focused on Modernism Week and modern design, visit previewsinsideout.com.