I recently visited the Dole Plantation with my family. Having never been to one of Oahu's most popular tourist destinations, with more than a million visitors a year, it was time to hop aboard the Pineapple Express.
The main building/gift shop was adorable with pineapple cutouts on the wood trim. Inside was everything pineapple you could imagine, as well as some local jewelry and a café. We decided to skip the garden tour for this trip and go on the train ride and hedge maze.
The train ride was fun and informative; an audio track ran to explain everything from the history of how pineapples got to the island to how the iron rich volcanic soil is best for growing the fruit. I always assumed pineapples grew on trees like coconuts, but they grow from the cut off top of a pineapple on stems. The tiny pineapples growing were so cute. I was slightly disappointed there were no pick your own options in the fields like the apple orchards of the mainland have. The only way to see the fields was from the train.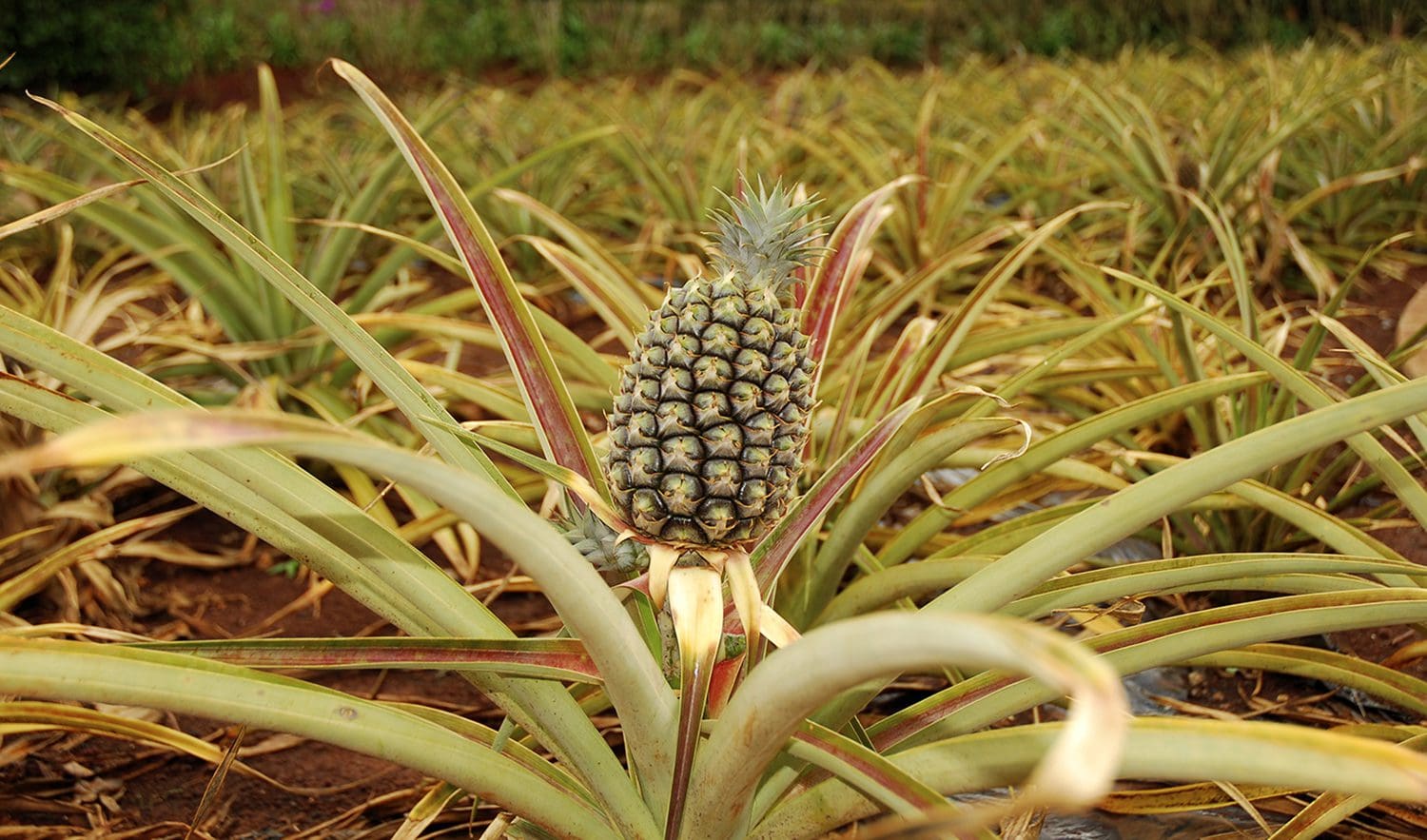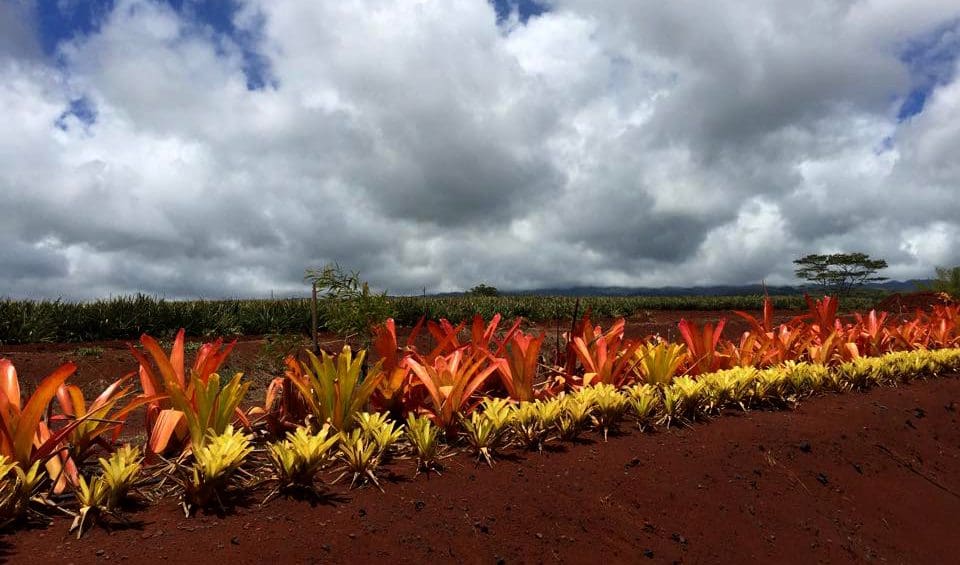 After the train we ate at the Plantation Grille. The dole whip pineapple ice cream was delicious, but very sweet, so it is best to share one. I had a teriyaki chicken sandwich, which was also very good and came with a fresh slice of pineapple, naturally.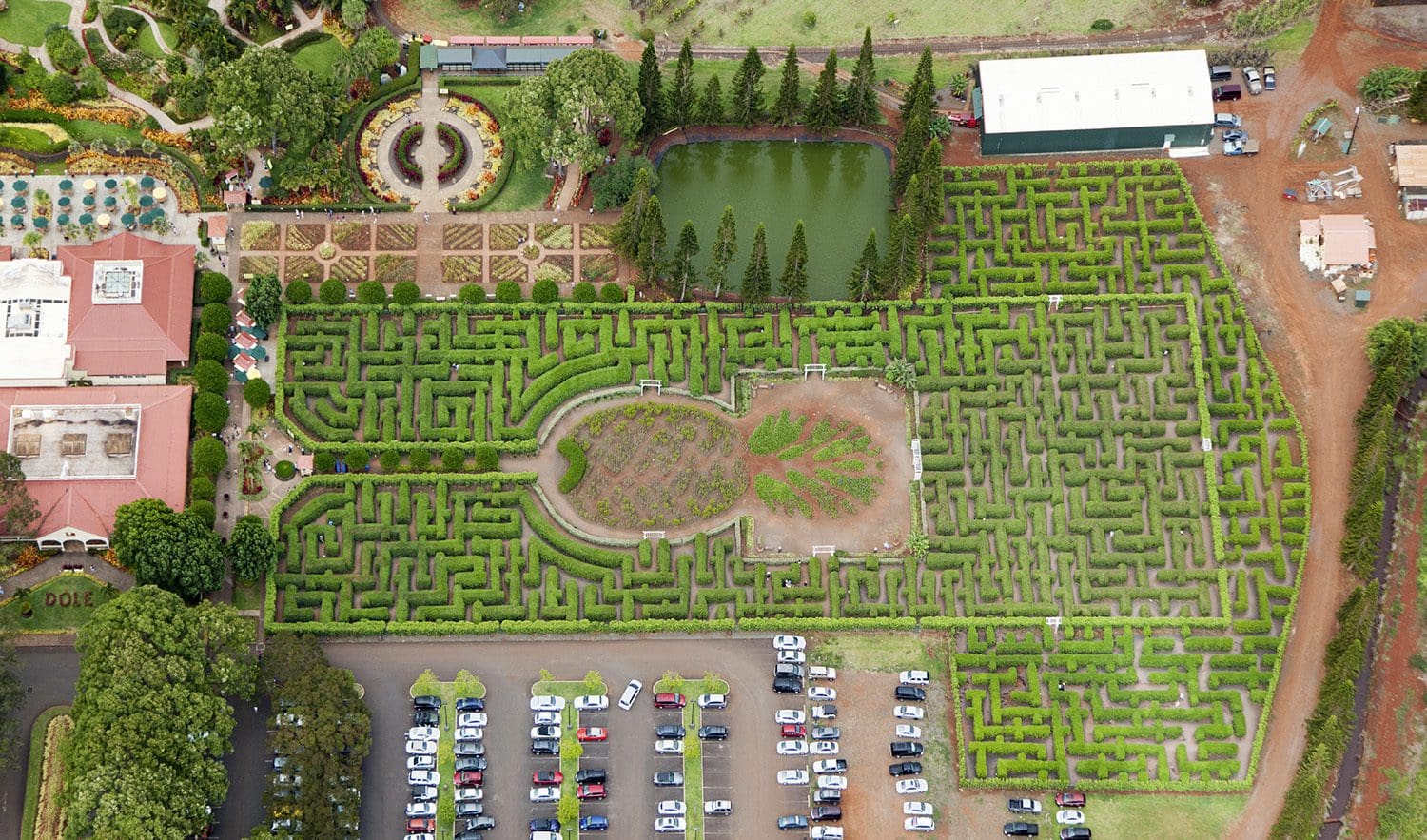 After we ate we decided to take on the giant Pineapple Garden Maze. Stretching over three acres with nearly two and one-half miles of paths, the maze broke the Guinness World Record in 2008 for world's largest maze. At the gate you are handed a map the size of half an index card and a checklist. There are different spots hidden in the maze to check off, which makes things more challenging. Using the map it took 50-60 minutes for the four of us to find all of the stops. Next time I go, I want to try doing the maze without the map.
I highly recommend this trip for groups of family or friends. It would be fun to challenge each other at the maze. The train ride is educational but more of a one-time thing since you can't explore the fields on your own. In addition to tours, you can host parties and events at the Plantation.
The Dole Plantation is located at 64-1550 Kamehameha Highway near Wahiawa in Central Oahu (about a 40-minute drive from Waikiki). The plantation is open 7 days a week; closed on Christmas and reduced hours on other holidays. Entry to the plantation is free and individual or combo tickets for the plantation attractions can be purchased. For more information, visit dole-plantation.com.