Recently, Coldwell Banker partnered with Adopt-a-Pet.com, North America's largest non-profit pet adoption website, to launch its national campaign, Homes for Dogs, aimed to help 20,000 adoptable dogs find loving homes this year.
Coldwell Banker is engaging its network of 87,000 independent sales associates to help through a variety of tactics, from volunteering at local shelters to spreading the word on social media.
We asked Coldwell Banker independent sales associates to share their unique stories on how they are involved in the animal community and helping furry friends find forever homes and we were touched by this story from Ayla Toman, RA, Coldwell Banker Pacific Properties Kapolei Commons.
Ayla is the proud adoptive parent to two rescue dogs, Sarah and Hope.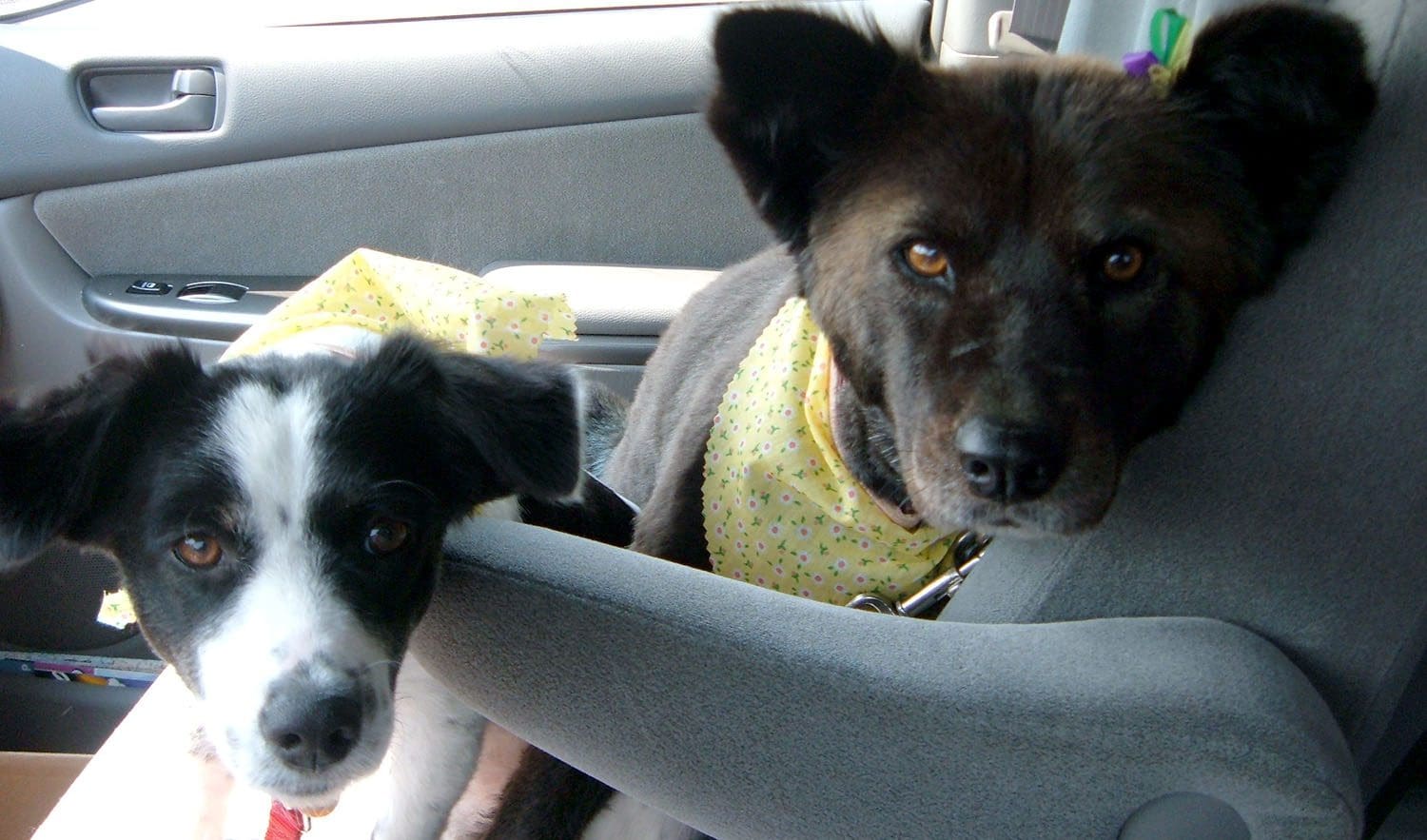 This is their story in Ayla's words:
Sarah's Story
Sarah was an abused and abandoned dog. I met her on a day I had gone to the Raeford Humane Society in North Carolina to interview one of the animal abuse officers for a college class and immediately fell in love. She had been dropped off with her liter and the other pups had immediately been adopted, but she was the only one left at the shelter and was in danger of being euthanized.
I went home thinking about her and called my husband who is in the Army. At first he was skeptical because being military we are required to move a lot. After some thought we decided it would be great to have our daughter, who was six months at the time, have a pet to grow up with. I called the Humane Society and arranged for our family to meet her. Sarah was timid around my husband; her previous owner had abused her and had made her distrust men, but was very loving and maternal around our daughter. My husband agreed to bring her home.
We brought Sarah home and immediately she bonded with our daughter. She would sleep under her crib and the two would play together. She was so patient and gentle. Despite the love and affection she was shown, Sarah was still afraid of men. My husband worked with her for six months before she was cured of her fear of men. He would come home, pet her in his uniform and boots, and make her comfortable by talking gently to her and giving her treats and affection. He would take her out for walks and play with her. All his hard work paid off. She is no longer afraid and has actually become very comfortable around strangers.  We have moved through the mainland and overseas and Sarah has been with us all the way. Her life completely changed and I can tell you that she is the most grateful and loving dog we have ever had. She is now 12 years old and enjoying her days in Hawaii.
Hope's Story
Hope, then Little Anne, was scheduled to be put in the gas chamber as a brand new puppy. Thankfully the Winston-Salem Humane Society in North Carolina rescued her on time and got her ready for adoption.
Meanwhile, our family was growing. We had a nine month old son and a happy toddler and decided it was time to get our pup Sarah a sister. I started my search and one day I saw Hope in an ad for the Humane Society. I called the Humane Society and was told that Hope had quite a list of families willing to take her in. I told them our family was military and that we understood the responsibility of owning a dog as we already had one. I assured her we owned our home with a fenced backyard and if we moved, Hope would travel with us wherever we went. We waited a week before we finally heard back from the Humane Society. They agreed that our family met all the requirements and that we could come to pick her up.  I picked up Little Anne at nine weeks old and brought her home. We decided to rename her Hope Anne; Hope because we gave her a new life and opportunity and Anne as a reminder from where she came. Hope fit in right in with our family. Sarah took her in as her own pup and they are inseparable. Hope is now 8.5 years old and she is a happy and very rambunctious pup.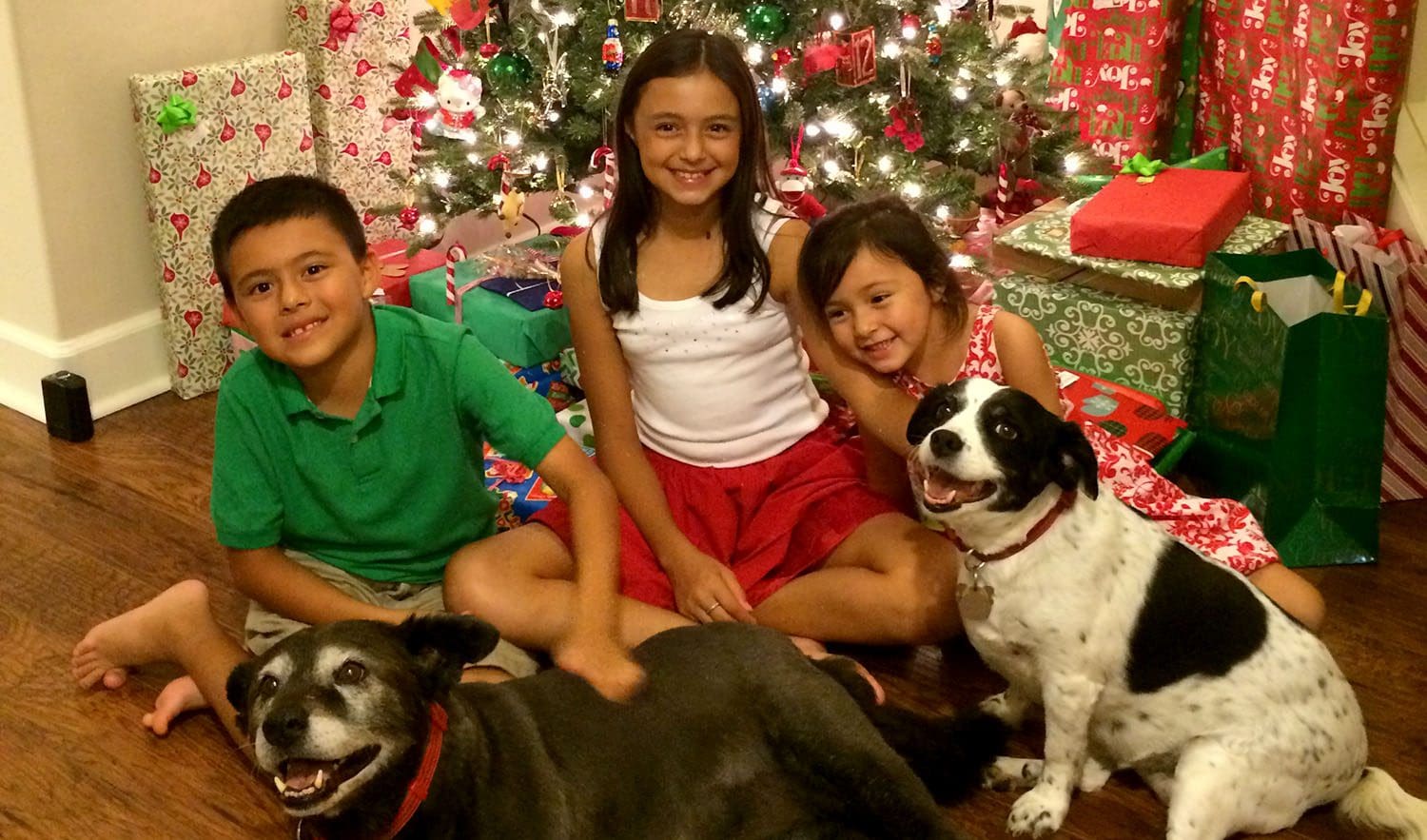 Adopting these beautiful dogs has been a blessing for our family. When you adopt a pet you are giving them an opportunity to live a life that they deserve. There are so many cute pups waiting for their perfect forever home. I have to say adopted pups are the best, most loyal and grateful dogs you will ever have. When one of our family members is sick they won't move from our side. They don't care where we move to, they follow gladly and happily. Both of our dogs have moved cross-country in the mainland and flown overseas twice. They have been amazing in just transitioning from one location to another. They have been our company when my husband has been away on deployment. Our family would not be the same without our rescue dogs
The Coldwell Banker Homes for Dogs Project is one that I hope will help spread awareness that there are some amazing pets out there that need a loving home. I am so glad to work for a company who not only helps people find their perfect homes but also helps dogs find a forever home.  I hope that just like Hope and Sarah, other pets will find loving homes.